How do I join the Geniatech Pro Program?
It's easy! You could be a Youtuber, a respected member of a popular forum or a content writer on a major gadget blog. We are glad to offer it for free as long as you are willing to do a unboxing and review of the product you get.(Note: Please remember to include the Geniatech product link).
Fill in the following form and submit your inquiry, our review team will check it within 24 hours.
We will send the product you are applying, if you meet our requirements.
Do a unboxing and review of the product you get, and tell us the review link.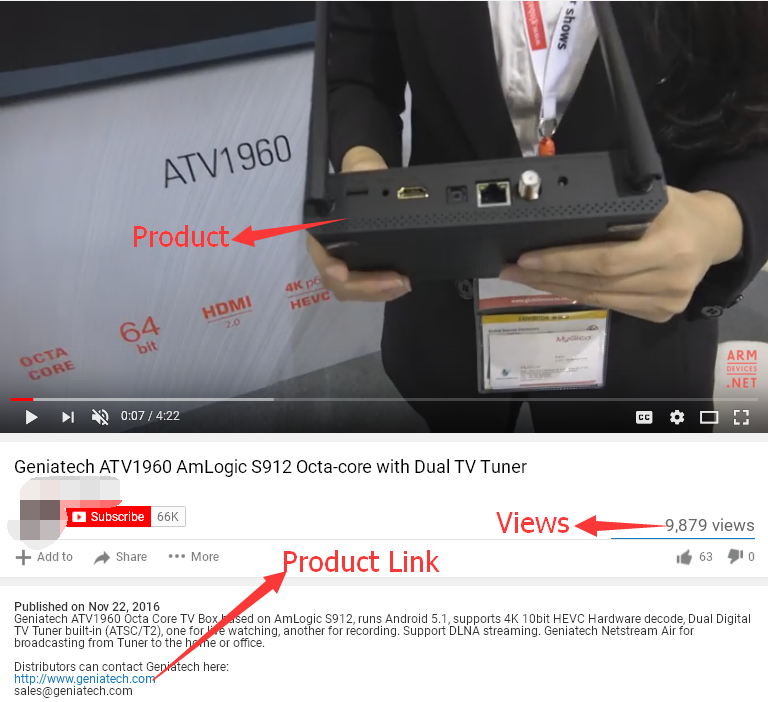 We FREE offer MyGica PT682, MyGica Capit Pro, MyGica U600 and EyeTV Netstream Air
Rule: It all depends on your field of expertise. We'll have a look at your product request and previous performance. If there's a good match, we'll ship the product to you for FREE. Alternatively, you can buy the item with a massive discount first. After the review is online and it performs well, we'll be more than happy to reimburse you the full amount.