Description
Ultra-high integration, ultra-small size
● I/O Interface:
Ethernet port, USB 2.0,micro USB,GPS,HDMI,TF Card .In addition to the board's own interface,to meet customer needs,60-pin High Speed (HS) expansion connector and40-pin Low Speed (LS) expansion connector can develop different interfaces according to different requirements .
● Expansion interface:
SPI x1; UART x1,I2C x4; SDIO x1 ; I2S x1, GPIO x12,etc.

Versatile board platform for NextGen embedded and IoT devices
Geniatech DB4 V3 is easily compatible with and extends various functional modules. It is widely used in various embedded fields and Internet of things. These include robots, cameras, set-top boxes, medical devices, vending machines, building automation, industrial controls, digital signage and entertainment games.
Application scenarios – IoT Healthcare – Use Real Time Information to make better decisions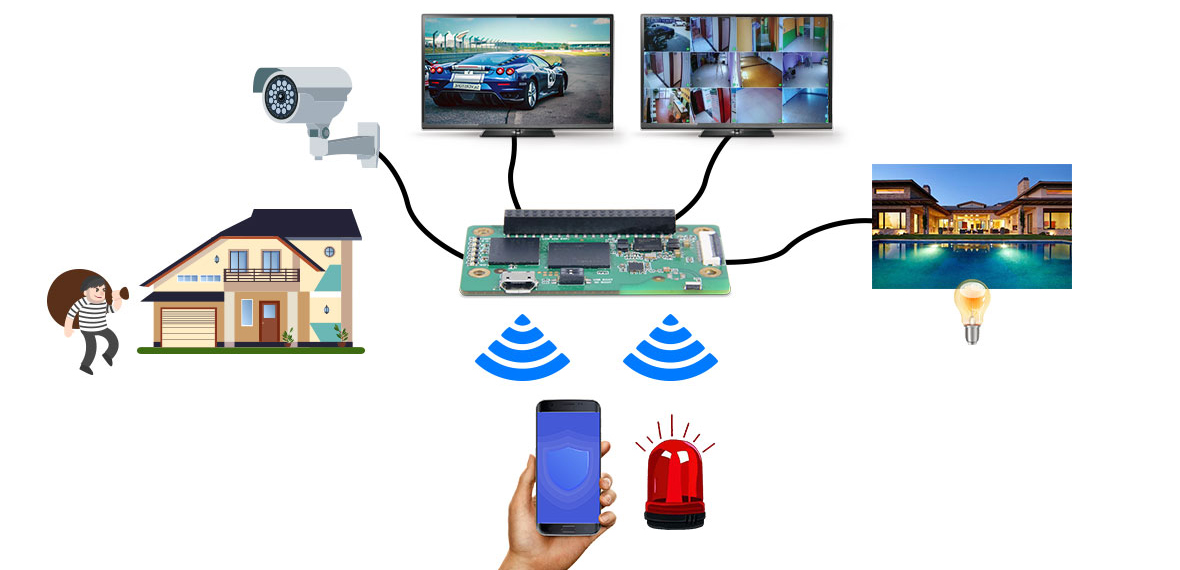 Application scenarios – Smart home – Use Real Time Information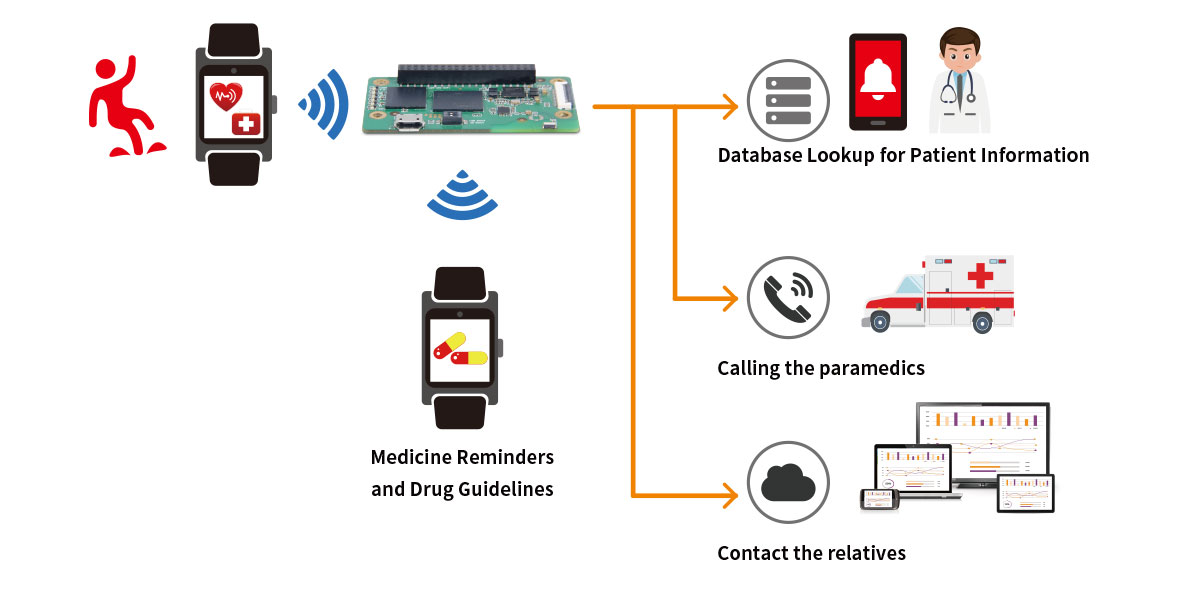 Model
DB4 V3
DB4 V2
DB4
Size (mm)
85 * 60
85 * 60
85 * 60
Wireless
WLAN 802.11 b/g/n/ac 2.4GHz/5.0GHz
WLAN 802.11 b/g/n 2.4GHz
Ethernet port
RJ45 10/100/1000Mbps Ethernet
RJ45 10/100Mbps Ethernet
SOC
Qualcomm® Snapdragon™ 410E (APQ 8016E)
CPU
ARM Cortex-A53 microprocessor cores up to 1.2 GHz 64-bit processor
Cortex M3: Modem power manager (MPM)
GPU
Qualcomm® Adreno™ 306 GPU(up to 400 MHz 3D graphics accelerator)
support for advanced APIs, including OpenGL ES 3.0, OpenCL, DirectX, and content security
RAM
1GB or 2GB LPDDR3 533MHz
Storage
8GB or 16GB eMMC 5.0
SD 3.0 (UHS-I)
USB Interface
One USB 2.0 micro B (device mode only)
Two USB 2.0 (host mode only)
GPS
Yes
Camera
Integrated ISP with support for image sensors up to 13MP
4-lane CSI0
2-lane CSI1
Display Interface
4-lane MIPI_DSI
Expansion connector
1x Mezznine boards 40 pin Low-Speed connector
• UART, SPI, I2S, I2C x2, GPIO x12, DC power
1x Mezznine boards 60 pin -Speed connector High
• 4L-MIPI DSI, USB, I2C x2, 2L+4L-MIPI CSI
Footprint for one optional 16-pin Analog expansion connector
• Headphone output, Class-D speaker driver output, Microphone input,FM RX Antenna
User Interface
Power/Reset
Volume Up/down
7 LED indicators
• 4 – user controllable
• 3 – for Power, WLAN, BT
System Software
Android 6.0
Linux based on Debian
Windows 10 IoT core
Power
12V,2A
DC:+6.5V to +18V