Description
Freeview TV Wi-Fi Receiver + Live TV Recorder
Turn your Smartphone, iPhone, iPad or Tablet into a TV, it allows you to watch and record digital TV on your mobile device.
Portable and Versatile
Includes a portable aerial for use on the go and a standard aerial connection socket. It can be hooked up to your rooftop aerial to transmit TV around the house, or used with any amplified portable or indoor aerial for improved mobile reception.
Mobile TV Anywhere
Using WiFi to stream TV through your house gives you the freedom to watch TV anywhere, the 10m range allows you to setup the dongle by your rooftop aerial socket and sit back and relax on the couch whilst watching TV on your tablet or to watch your favourite shows whilst preparing a roast.
Supported TV standards
WiTV2: DVB-T/T2/T2 HEVC
WiTV: DVB-T/ISDB-T
EyeTV W: Freeview/DTT/DVB-T
Power & Battery
Power: Built-in rechargeable lithium-ion battery
Battery Life: up to 4 hours
Charging: via built-in Micro USB port
Supported Devices
iOS::
● iPad Air, iPad, iPad mini, iPhone or iPod touch (5th generation)
; with iOS 7.0.4 or later
Android:
● Amazon: Kindle Fire (2nd generation), Kindle Fire HD, Kindle Fire HDX;
● Google: Galaxy Nexus, Nexus 4, Nexus 5, Nexus 7, Nexus 10;
● Samsung Galaxy: Note, Note II, Note 3, S II, S III, S4, S III mini, S4 Mini, Tab 2, Tab 3 8.0
● HTC: One S, One X;

Connectivity
Wireless Standards: 802.11b/g Wi-Fi
Wireless Range: up to 10 metres
Antenna input: MCX
Package Contents
1 x EyeTV W, 1 X Miniature telescopic antenna (MCX), 1 X Rod antenna with magnetic base and detachable suction cup, 1 X Micro USB charging cable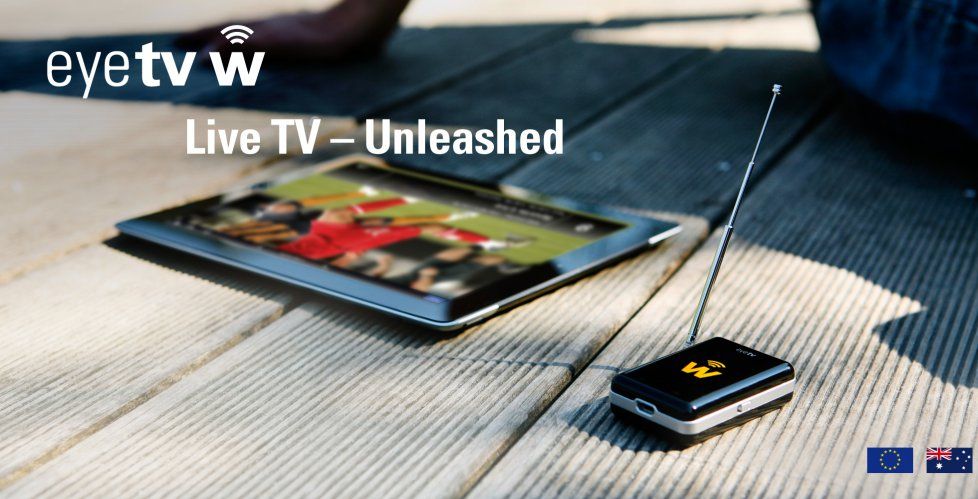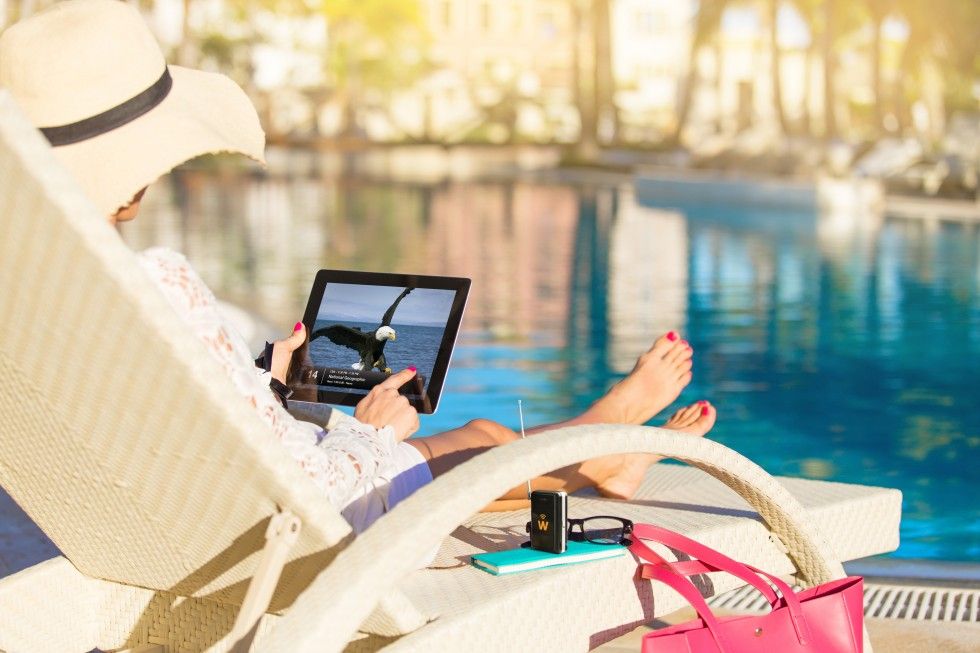 Watch TV on any tablet or smartphone.