Description
HD HDMI Video Capture Card with PCI-Express interface
HDCap X5156 is the 1080P60 capture card with PCIe x1 interface. It supports HDMI full HD 1080P60 and 4KP30 input, simply slide it into PCI-E X1 slot on your motherboard and twist one small screw to secure. After this, connect an HDMI cable to the "IN" port to whichever console you'd like to record from, and connect another HDMI cable to the "OUT" port so you can view it on your monitor or television.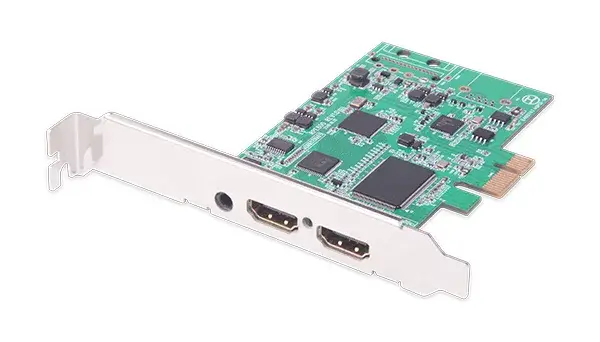 Superb Software and OS Compatibility
UVC standard, Plug and Play, No Driver Required
Support Windows, Linux, macOS and other main OS. Users can choose their favorite OS.
Record and live stream games with 3rd party software, such as OBS Studio, Adobe Flash Media Live, VLC, etc.
Compatible with most third party software Skype, Facebook Live, YouTube Live, LiveStream, UStream, Dacast, Wowza Cloud. It allows you to upload them to YouTube or Facebook for family and friends to enjoy too.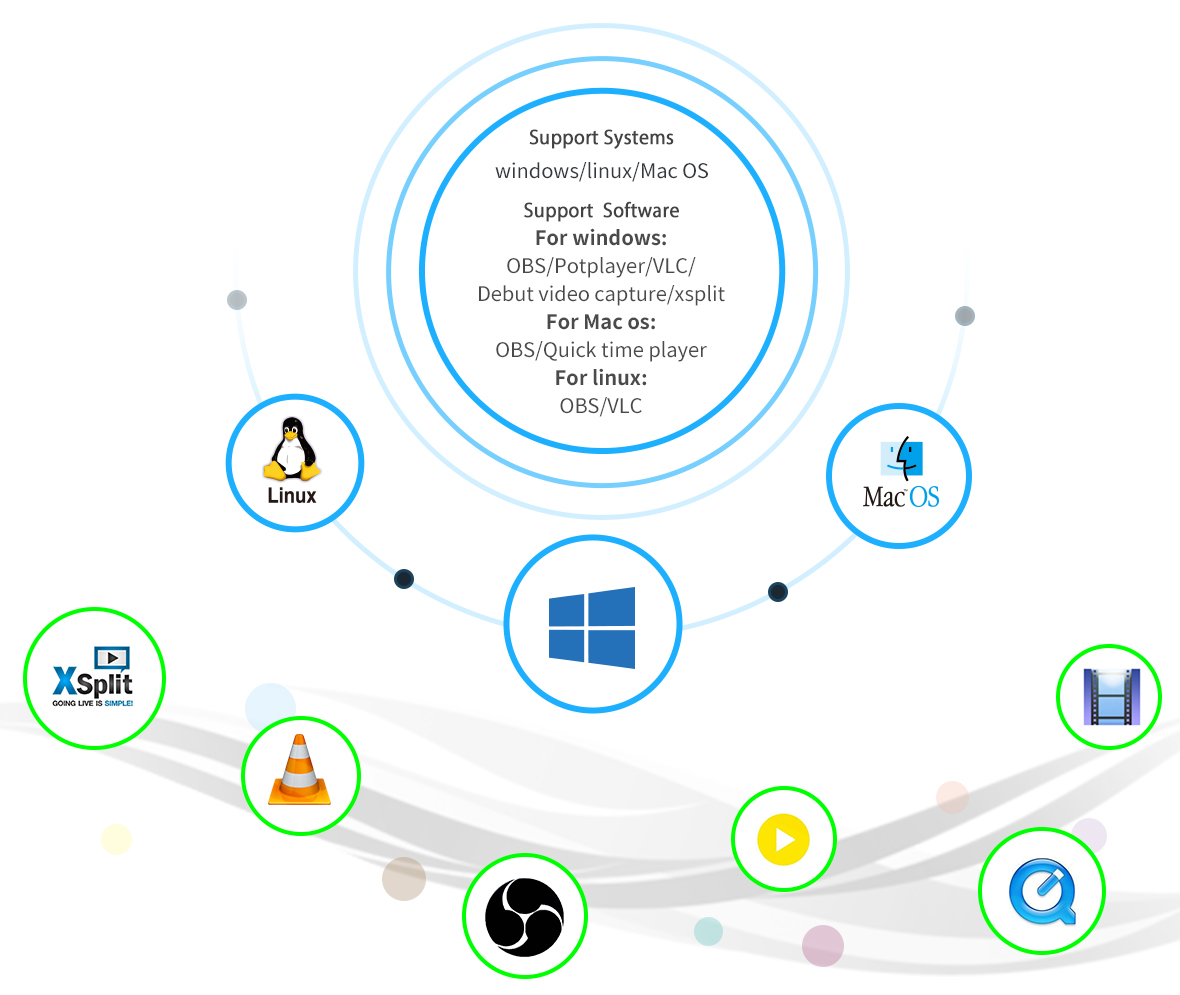 Capture and Streaming Products Comparison
Interface
PCIe x1
UVC Supported
(Driver-Free)
Yes
Video input
HDMI
Audio input
HDMI input and mirophone
Video loop through
HDMI
Supported video source
Blueray DVD, WiiU, Xbox 360, Xbox One, Ps4, HDMI PVR, Armarium…
Appliction
Video conference, Gaming, Tele-medicin, Stream media etc.
Support OS
Windows 7/8/8.1/10(32/64Bits), OS X 10.9 and later, Linux, Android
Supported API
Windows:DirectShow, DirectSound, OS X:QuickTime, Linux, V4L2, ALSA
Support Software
Windows/Linux:
OBS Studio; Windows Media Encoder; Adobe Flash Media Live Encoder; Real Producer Plus; VLC; Wirecast ; Xsplit Broadcaster; vMix; Potplayer
Mac (Mac OS X):
OBS Studio; QuickTime Broadcaster; Adobe Flash Media Live Encoder; VLC; Wirecast; Xsplit Broadcaster
Input
640 x 360, 640 x 480, 720 x 480, 720 x 480, 720 x 576 , 768 x 576, 800 x 600, 856 x 480, 960 x 540, 1024 x 576, 1024 x 768, 1280 x 720, 1280 x 800, 1280 x 960, 1280 x 1024, 1368 x 768, 1440 x 900, 1600 x 1200, 1680 x 1050, 1920 x 1080, 1920 x 1200, 3840×2160; Frame rate: 25/29.97/30/50/59.94/60 /4K30fps
Capture
640 x 360, 640 x 480, 720 x 480, 720 x 480, 720 x 576 , 768 x 576, 800 x 600, 856 x 480, 960 x 540, 1024 x 576, 1024 x 768, 1280 x 720, 1280 x 800, 1280 x 960, 1280 x 1024, 1368 x 768, 1440 x 900, 1600 x 1200, 1680 x 1050, 1920 x 1080, 1920 x 1200; Frame rate: 25/29.97/30/50/59.94/60 fps
Size
121.3*102*18.9mm
Power
≤2.5W
Package Contents
1 X HDCap X5156, 1 X HDMI cable, 1 X User Manual