Description
Geniatech TPC-K2 series Android panel PC is a high performing low-cost solution to replace HMI windows-based touch panel PCs, features Rockchip RK3399 processor, 10points projected capacitive touch screen, Android 10, optional 2.0MP camera, Built-in WiFi, BT & LAN, USB, SD/TF card external storage. Specially designed and to use in a retail environment, online digital signage screens, info touch kiosk, etcetera.
The industrial panel PCs fanless design in a rugged housing was created so that all the benefits of the android platform are rolled into the benefits of industrial panel pcs. Increasingly, industrial automation users are realizing the benefit of Android based panel PCs.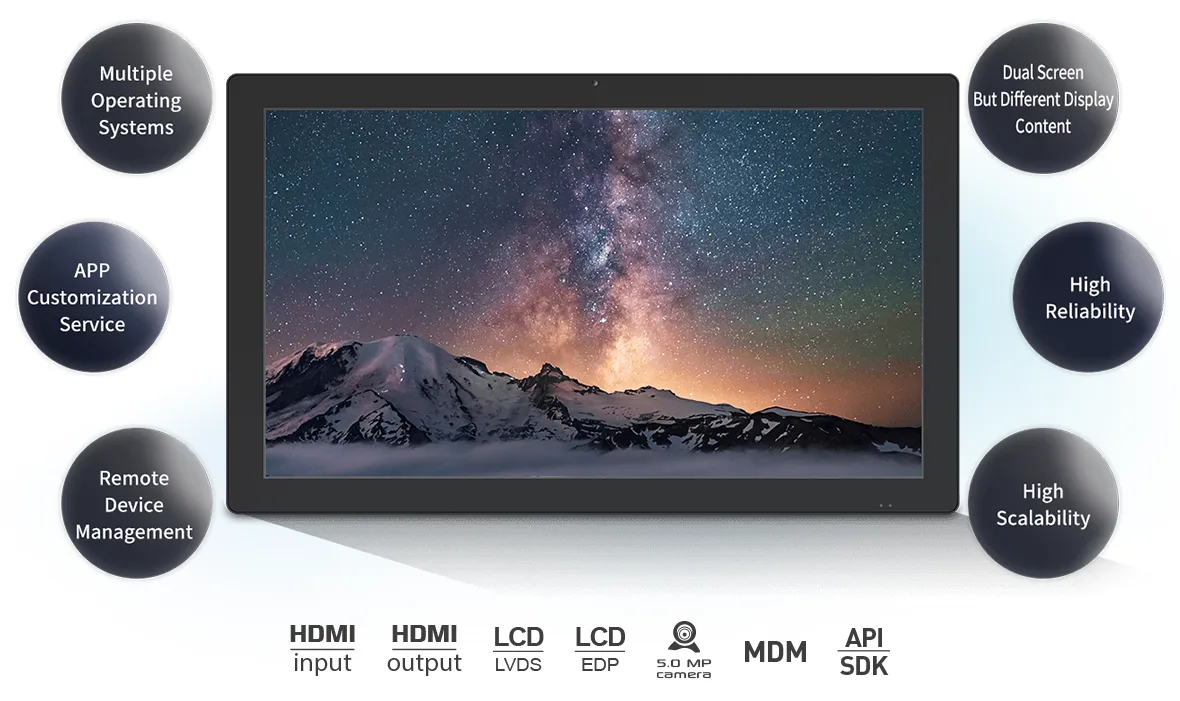 Super Performance
Large and small core architecture, dual-core ARM-A72+quad-core ARM-A53, 2.0GHz core configuration, extreme performance, let the product to be fluent and have more possibilities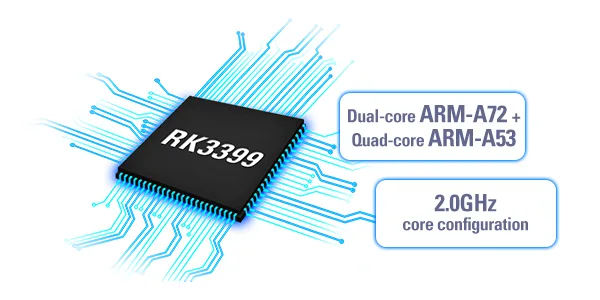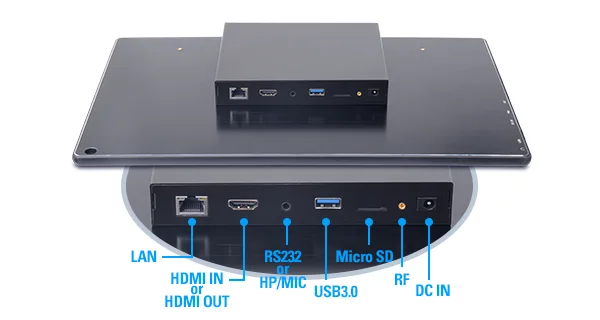 A variety of interfaces
Equipped with various interfaces such as GbE ports, USB3.0, HDMI2.0 output/ HDMI input,  RS232/Microphone, Micro SD card, it can be easily connected to different industrial equipment to meet a variety of industrial needs.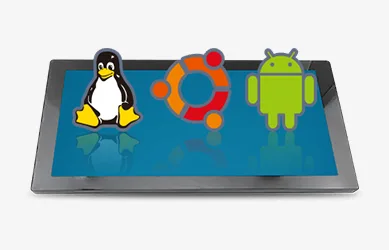 Multi-operating System
Support Android 10 and Linux system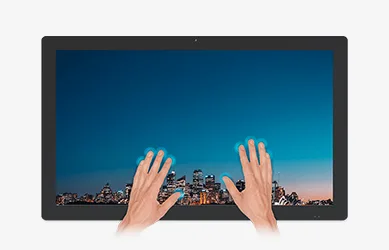 Capacitive Screen
10 points touch, short response time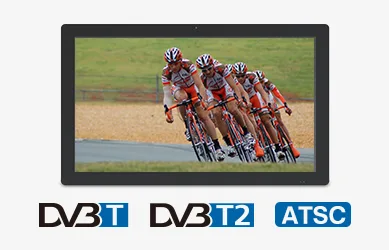 Built in TV Tuner
Turn Your All in One PC into a TV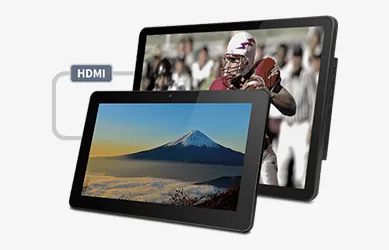 Dual-display Support
Along with the HDMI 2.0a port, this enables dual independent display.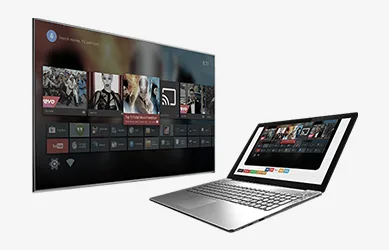 Remote Management
Can remotely wake up, restart, standby, etc.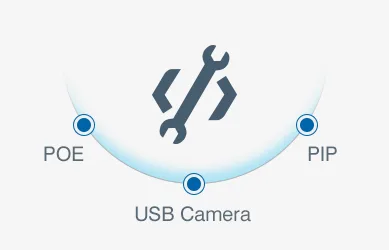 Optional Features
POE power supply, HDMI input (PIP), USB Camera
Multiple sizes are available
Display from 10.1 to 65 inches,
resolution from 1280*600 to 4K screen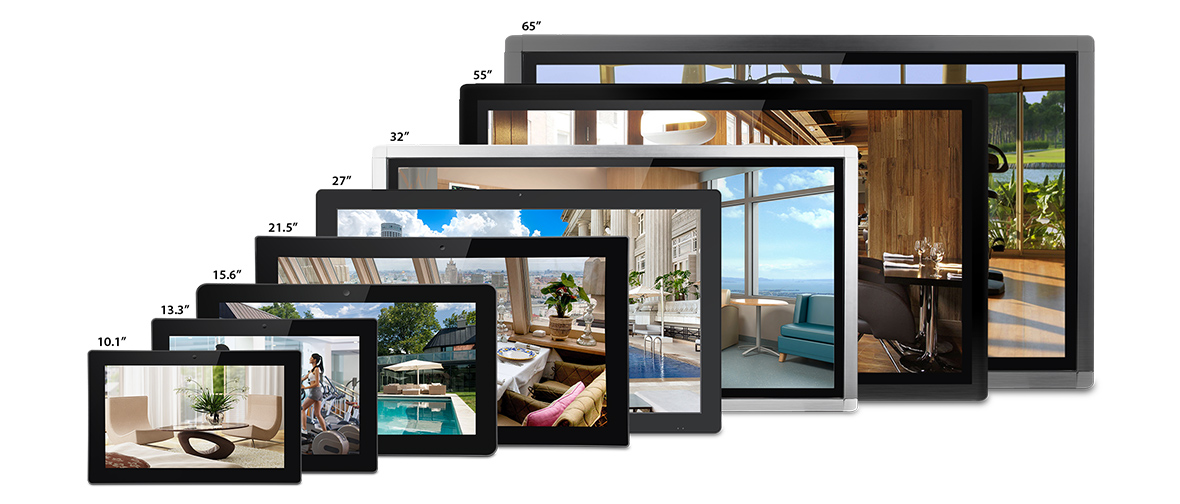 Screen size
Available in size of 15.6″, 18.5″, 21.5″, 23.6″, 27″, 32″
Screen type
Touchscreen – 10 Point Capacitive
LCD Panel Type
LCD
LCD Panel resolution
1920*1080
Ratio
16:9
CHIPSET
RockChip RK3399, Dual Core A72, Quad Core A53, Rooted
Operation System
Android 10 / Linux optional
Interface – Connection portals
HDMI OUT, Micro SD card, USB 3.0, RS232, Power Input, LAN input for Internetconnection – RJ45, 3.5mm Jack
Resolution Internal VideoPlayer
1920*1080
Housing type
Closed Plastic Frame
Usage
24/7
Network options
• LAN/WLAN (10/100M)
• WiFi (802.11n, 802.11 ac 2T2R WiFi)
• Bluetooth 4.1
• Mobile Network (3G-4G) – Optional
Speakers
2x 3W
POE
802.3at (Optional)
Camera
Front 2M / 5M pixels optional
Memory
2GB LPDDR4 (1G/4G Optional)
16GB (8G/32G/64G Optional)
PowerAdapter
AC 100-240V