Description
Geniatech TPC-K3 series industrial touch screen computer, screen size from 10″ to 32″ optional, features Rockchip RK3568 processor, supports 10points projected capacitive touch screen, Android 11, Built-in WiFi, BT & LAN, USB, SD/TF card external storage, etc.  The Android touch panal PC widely applied as touch control & display device in industrial automation, smart warehouse, HMI, service robot.etc.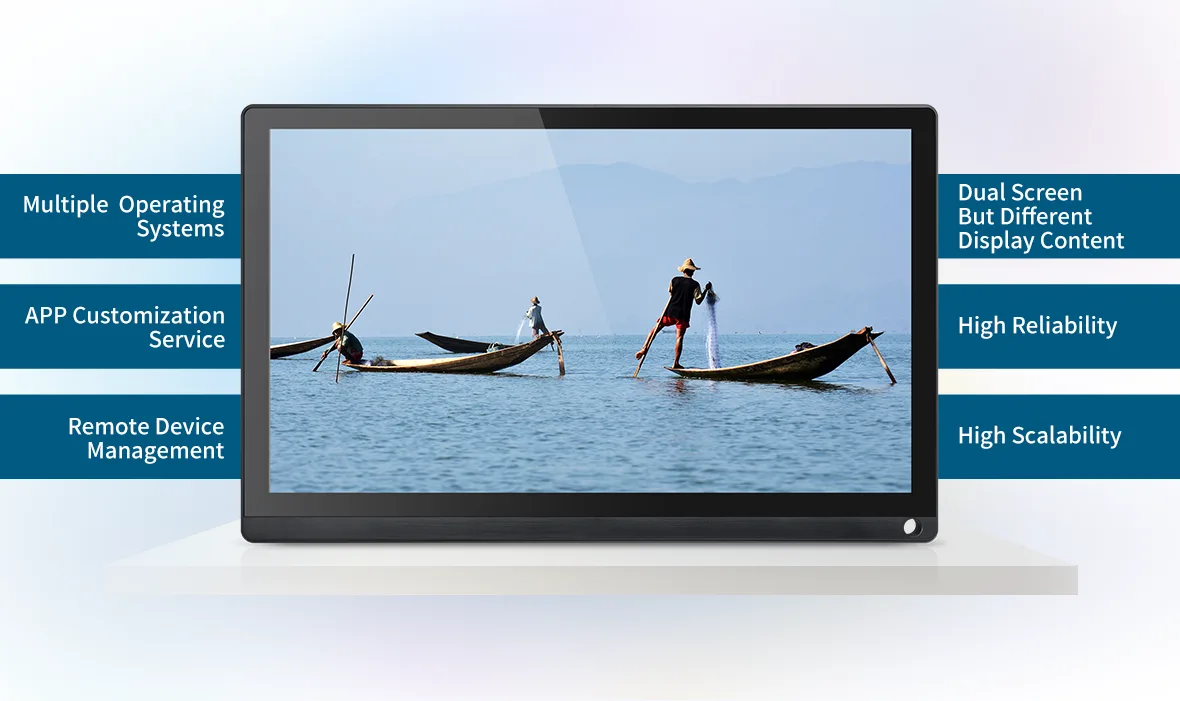 Support Multiple High-speed Networks
Surport Wifi6 (802.11 ax), 5G(5th generation),support BT5.0 (optional), MiniPCIE (4G LTE).
Support Microphone Array
The Mic arrany can pick up the speech, which can realize the function of far-field speech, noise suppression, echo elimination to achieve clearer speech function.

High Performance
The industrial tablet is built in the Soc of RK3568, 64-bit, Quad-core ARM CortexA55, Neon and FPU. The board support LPDDR4 up to 8G. RK3568 integrated high-performance NPU, which can be used AI applications.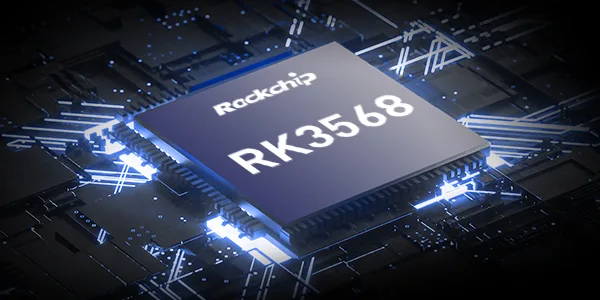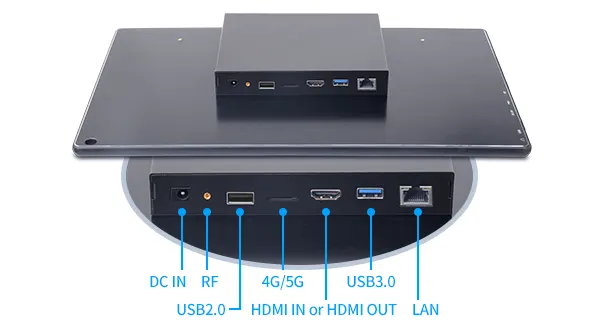 A variety of interfaces
Equipped with various interfaces such as GbE ports, USB3.0, HDMI2.0 output/ HDMI input,  RS232/Microphone, Micro SD card, it can be easily connected to different industrial equipment to meet a variety of industrial needs.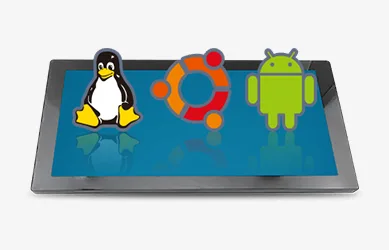 Multi-operating System
Support Android 10 and Linux system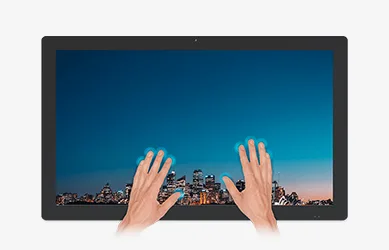 Capacitive Screen
10 points touch, short response time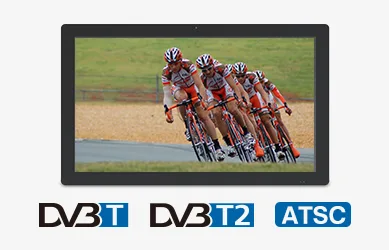 Built in TV Tuner
Turn Your All in One PC into a TV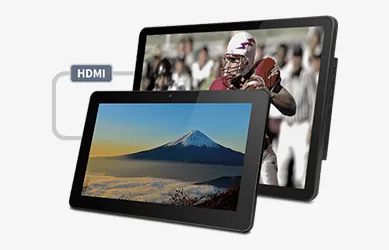 Dual-display Support
Along with the HDMI 2.0a port, this enables dual simultaneous displays.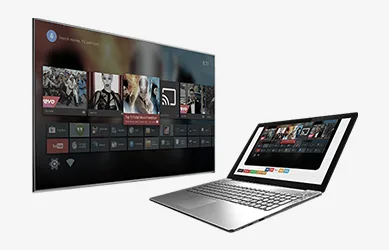 Remote Management
Can remotely wake up, restart, standby, etc.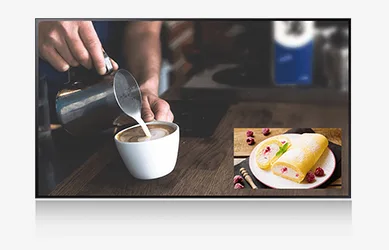 HDMI IN Optional
This Can Realize The PIP Function
Multiple sizes are available
Display from 10.1 to 65 inches,
resolution from 1280*600 to 4K screen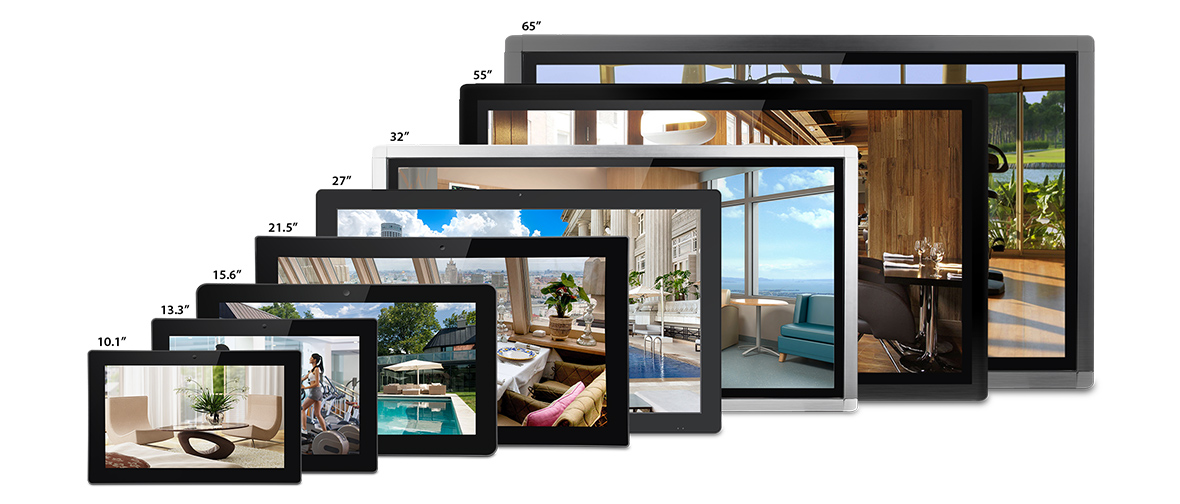 Screen size
Available in size of 15.6″, 18.5″, 21.5″, 23.6″, 27″, 32″
Screen type
Touchscreen – 10 Point Capacitive
LCD Panel Type
LCD
LCD Panel resolution
1920*1080
Ratio
16:9
CHIPSET
RockChip RK3568, Quad-core ARM Cortex-A55, Rooted
Operation System
Android 11.0/ Debian 10 optional
Interface – Connection portals
HDMI OUT, Micro SD card, USB 3.0, RS232, Power Input, LAN input for Internetconnection – RJ45, 3.5mm Jack
Resolution Internal VideoPlayer
1920*1080
Housing type
Closed Plastic Frame
Usage
24/7
Network options
• 1*Gigabit Ethernet (10/100/1000M)
• 2T2R WiFi (802.11 a/b/g/n/ac (ax optionl) )
• Bluetooth 5.0
• Mobile Network (3G/4G/5G ) – Optional
Speakers
2x 3W
Camera
Front 2M / 5M pixels optional
Memory
2GB LPDDR4 (1G/4G Optional)
16GB (8G/32G/64G Optional)
PowerAdapter
AC 100-240V
12V/2A